Every Couch I Have Ever Owned Zine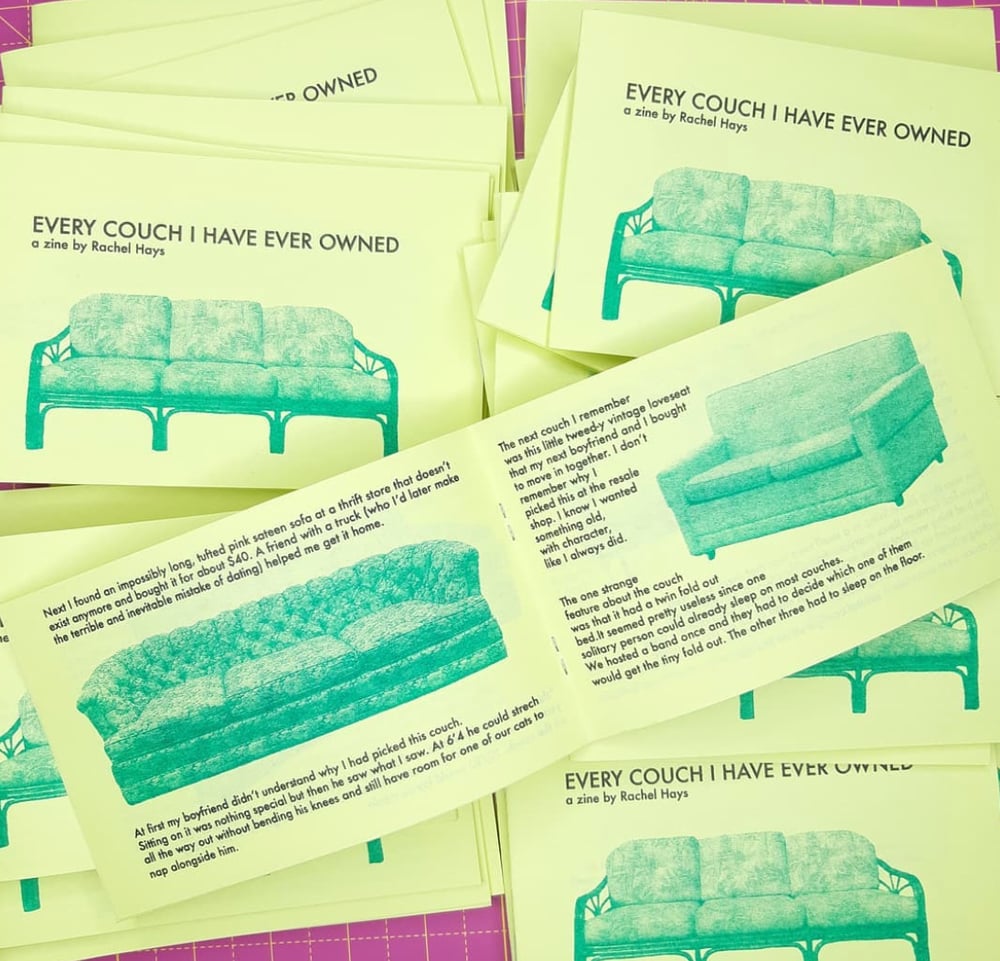 A two color riso zine on salvaged paper describing all my cozy couch memories.
A zine about how we interact with the objects in our lives.
This was created as part of our summer CSA where I got to dive back into my own writing.
Short, sweet and sometimes funny.
The perfect pocket gift to send to a friend.