FLORAL OBSERVER Issue 2: Summer 2022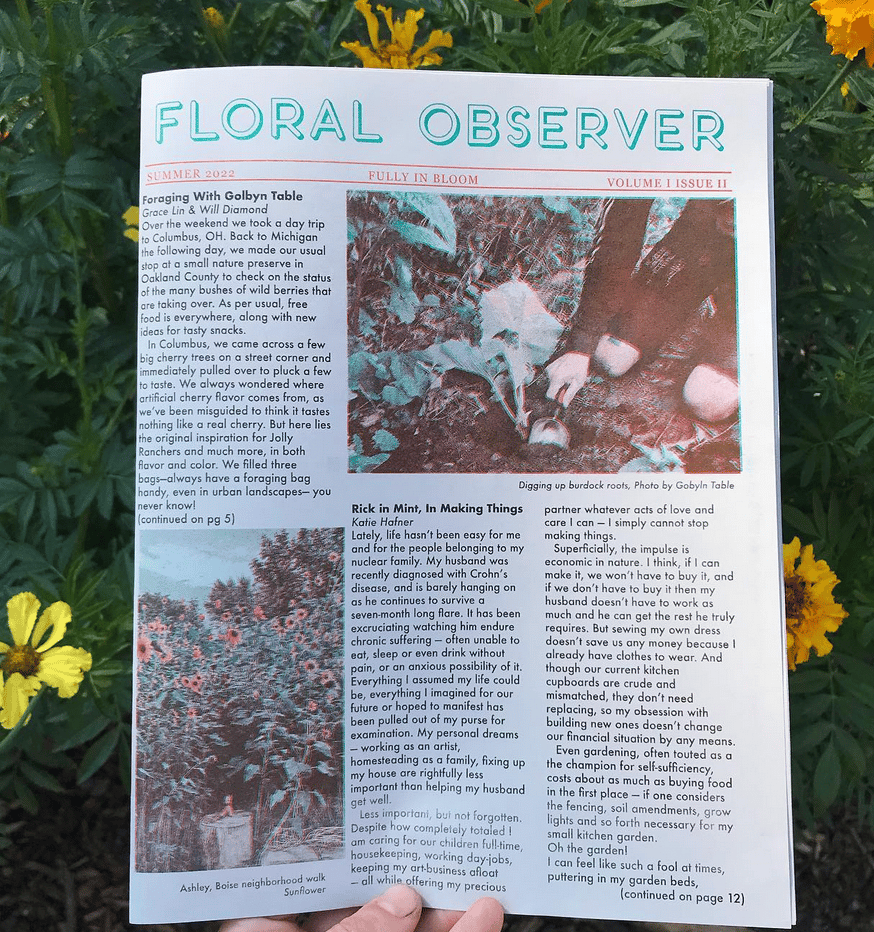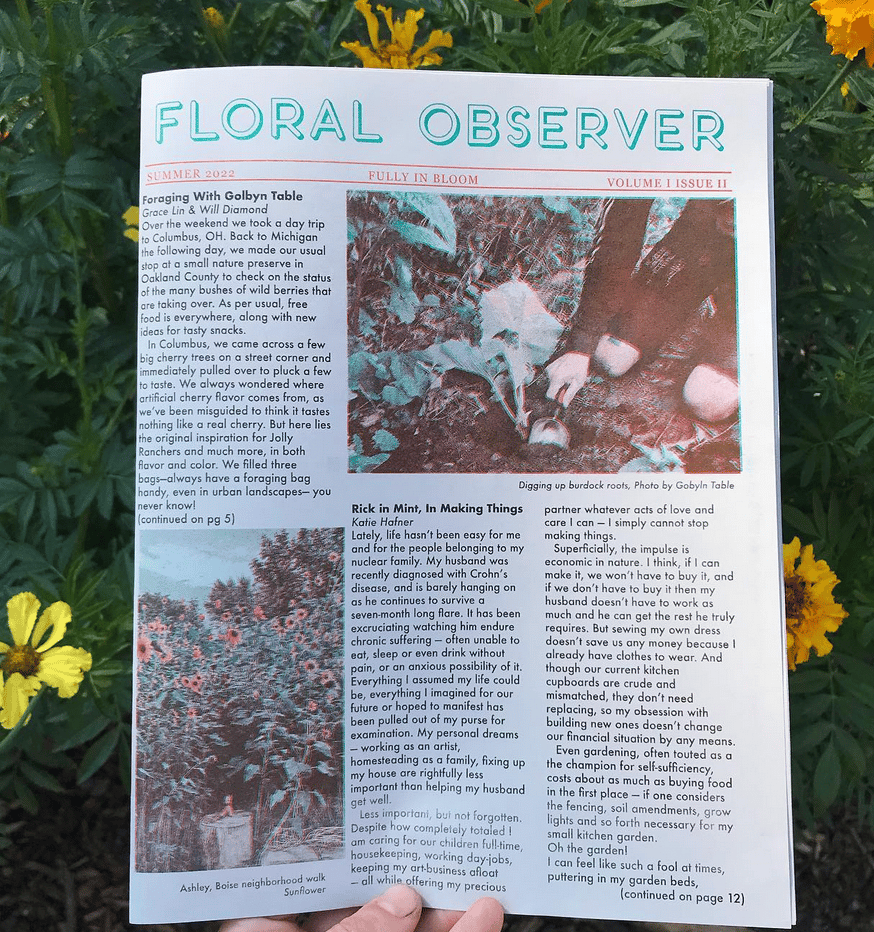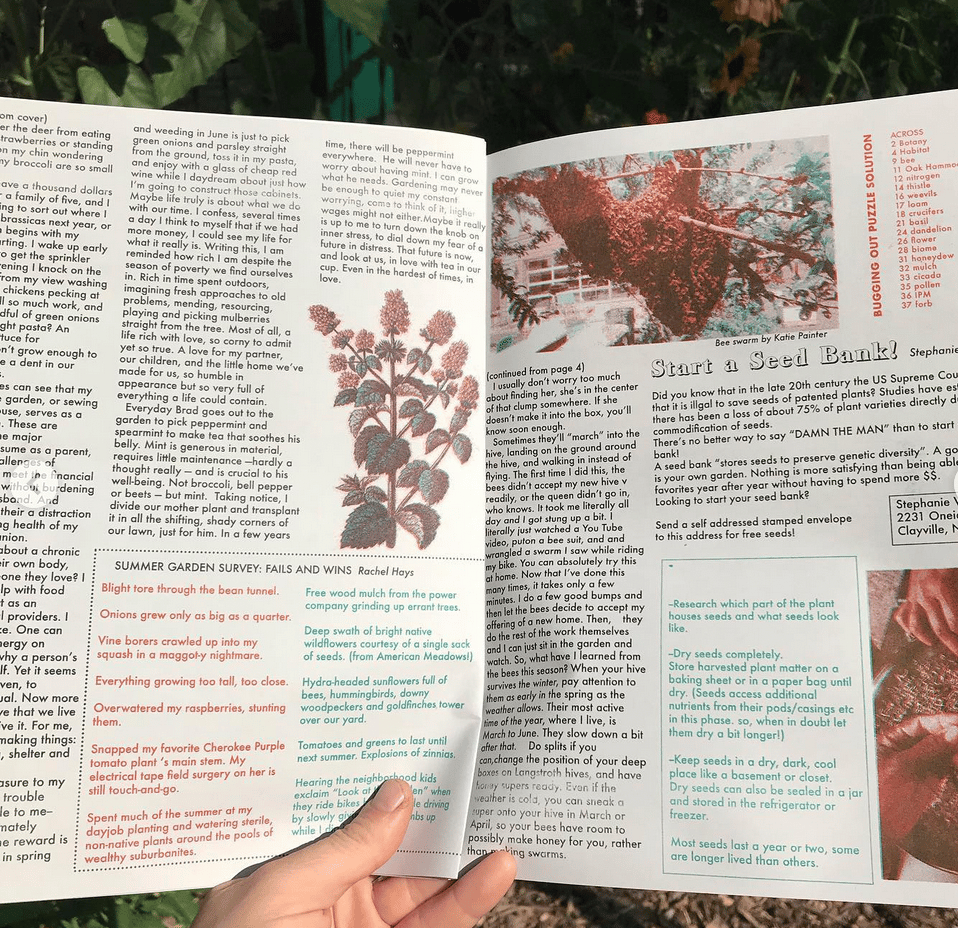 The second issue of Floral Observer!
A risograph newspaper all about observing the natural world around us.
Includes:
Foraging log and recipes
Summer Beekeeping update
Plant profiles
Audio Postcard
Bug-gy crossword puzzle
Seed saving
Survey of summer flowers
Nature's missed connections
And comics!
Riso printed in black, turquoise, red, yellow, and blue!