FLORAL OBSERVER- SUBSCRIPTION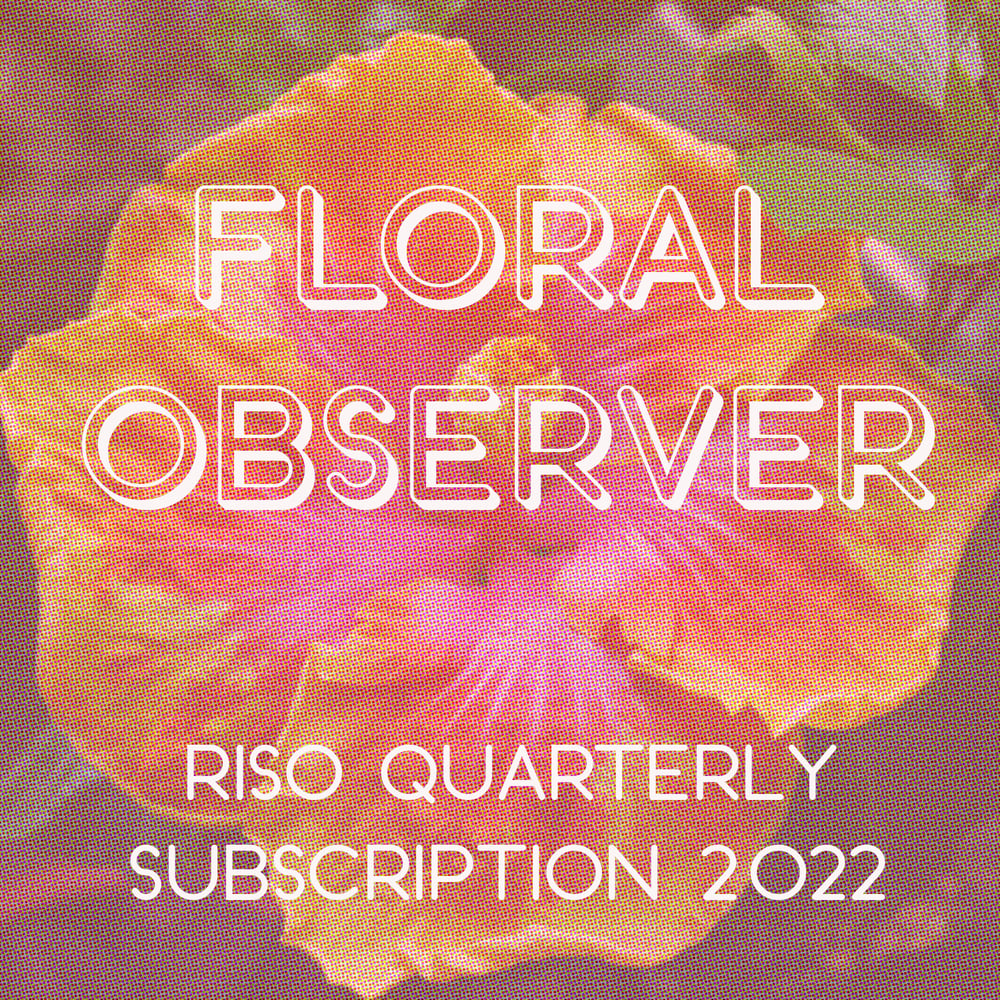 Subscription to our brand new riso quarterly.
The Floral Observer will be dedicated to ritual observation, plant knowledge, slow growth, liminal space and quiet moments.
Each paper will feature:
Gardening logs,
First-hand foraging accounts,
Scene reports from neighborhood walks,
Simple seasonal recipes,
Comics,
Crossword puzzles and plant ID games
and other delights!
Papers will ship seasonally:
March 21st
June 21st
September 22nd
and December 19th
Subscribers will get a special, 3 color risograph print as well as the pre-order goodies that come with each issue. If you're gifting the subsription to a friend please leave us a note and we'll make sure they know the subscription is from you.