RISO CSA 2022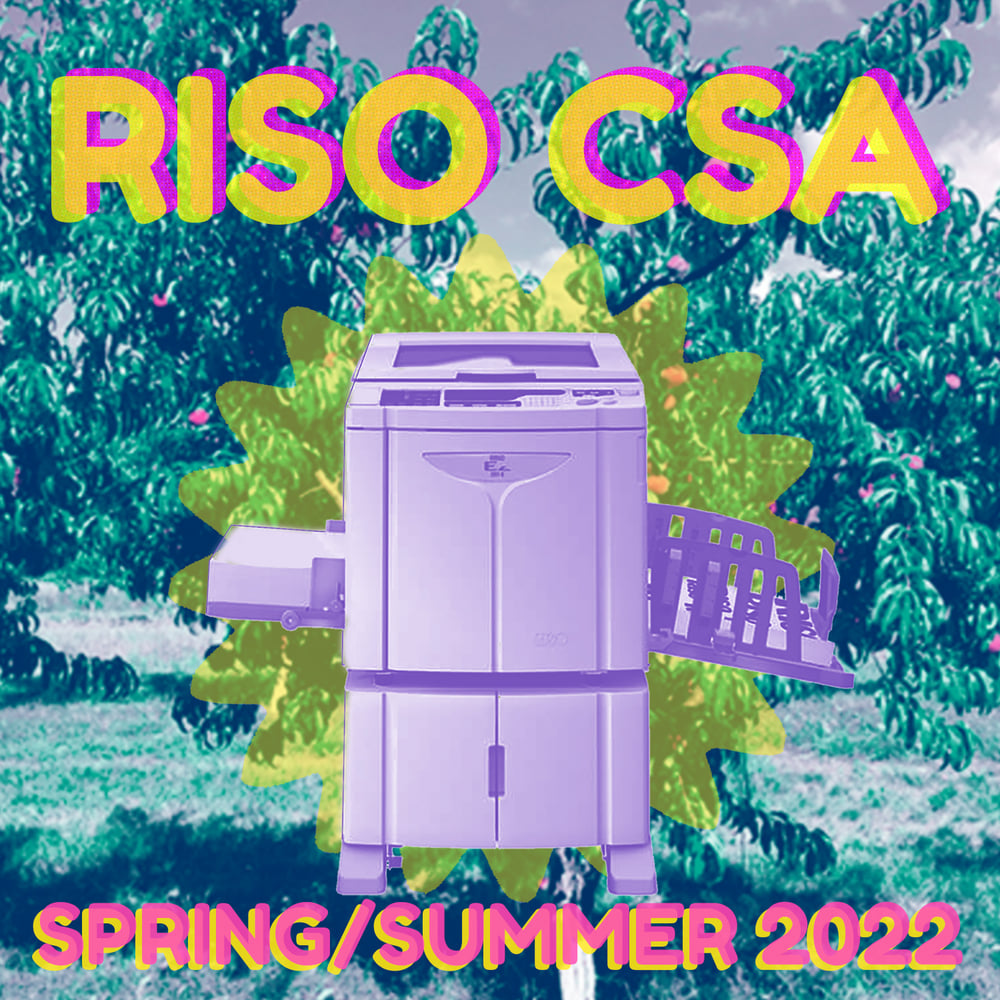 *Current signups will get 5 Mailings May-September*
Community Supported Art all spring and summer long!
This CSA consists of six mailings total (3 for a half-share)
Shipped at the end of each month from April through September.
CSA Mailings this year will include:
Zines
2022 Color Chart
Stickers
Studio process behind-the-scenes
Prints
Postcards
Notepads
& more
I'll ship out welcome packets starting December 1st.
If the CSA is a gift please leave a note in the order memo, I'll include a gift card to the person you're sending it to mailed along with their welcome packet.
The CSA will be on sale until shares are sold out.
This year there are a total of 40 full shares.