Spring Floral Observer 2023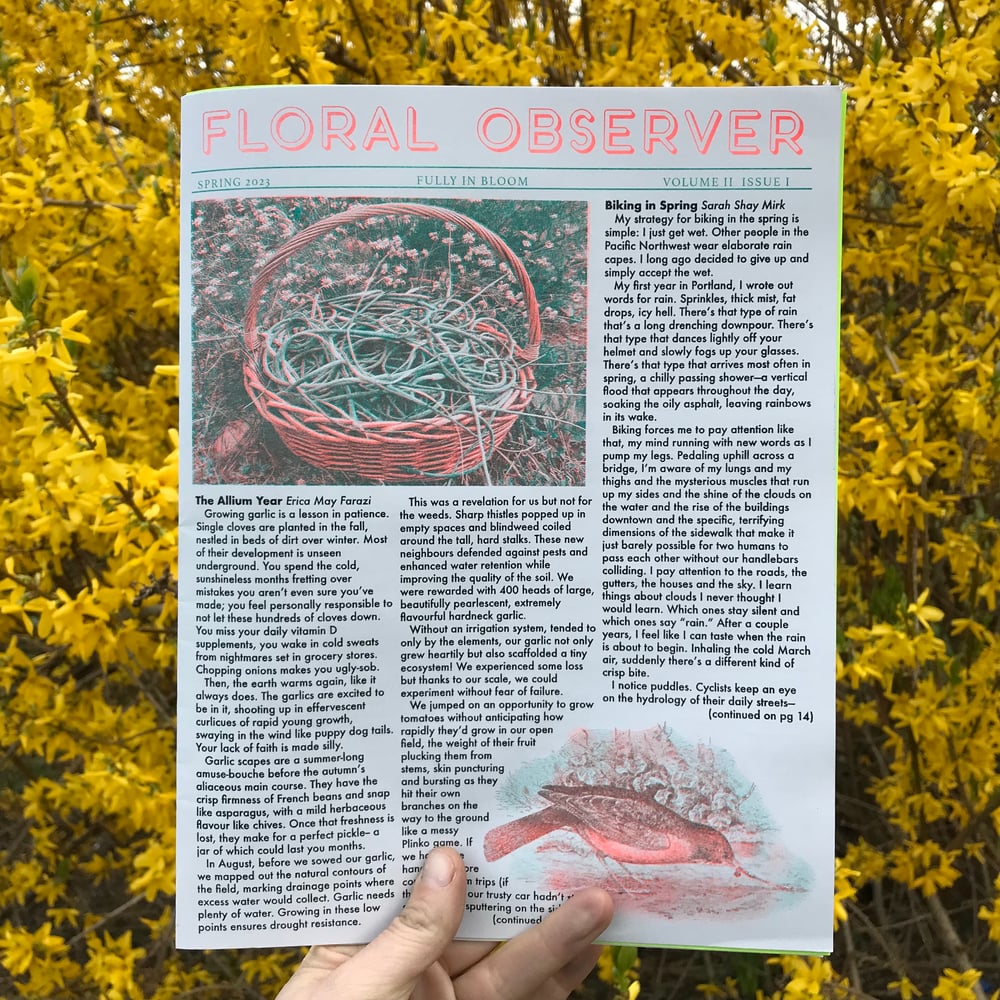 The first Floral Observer of the year!
Highlights including:
Follow up from our Antactica scene report
Ugly Spring
All things Kale
A year measured in Alliums
Loving tribute to the pull of mountains
Wet and wild spring cycling
Recipes
Pollinators board game
Comics!
We're back with a blooming bang! Riso printed in Fluo orange, turquoise, pink, violet and black.