Taxonomy Press Color Chart 2021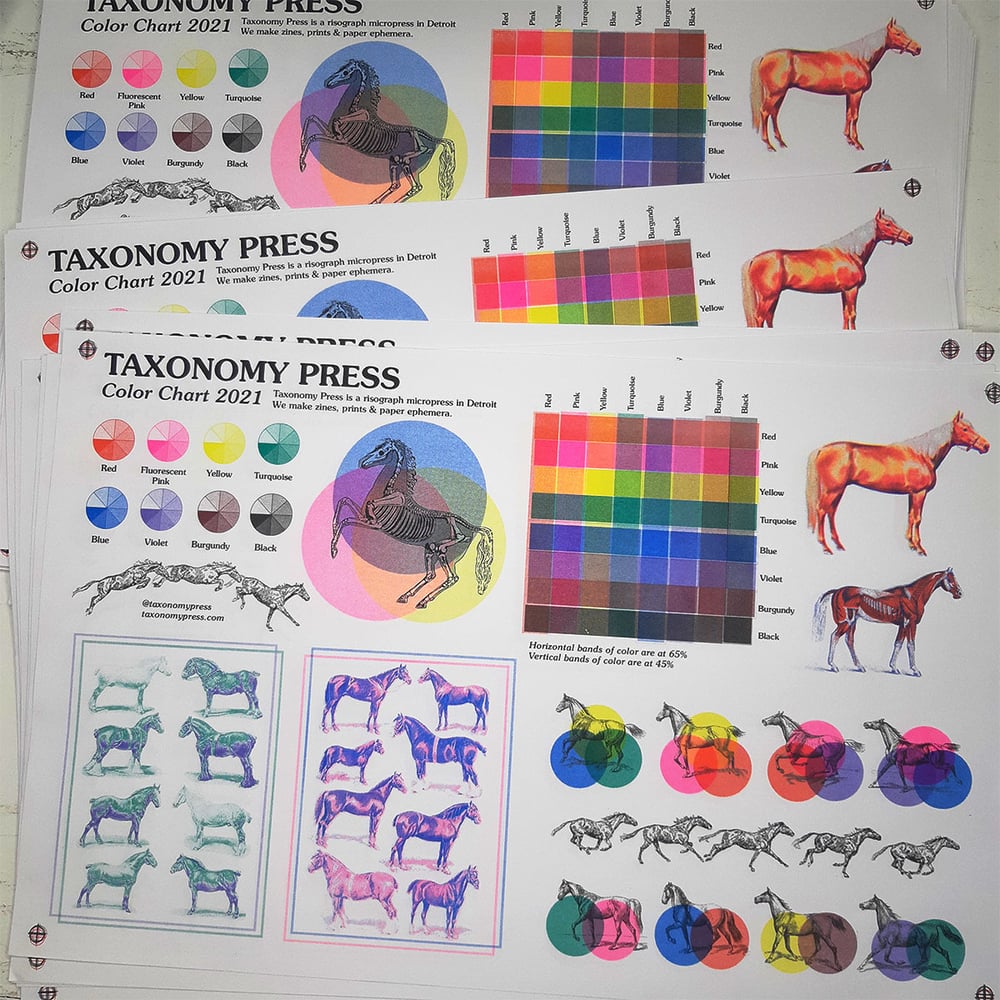 Risograph printed 8-color chart showing our current colors for Fall/Winter 2021.
An ode to the horse posters of my childhood.
Perfect for looking at riso colors and possible combinations.
Each chart is slightly different.
Ships free domestically.
International shipping available.
Ships folded in an A10 envelope.